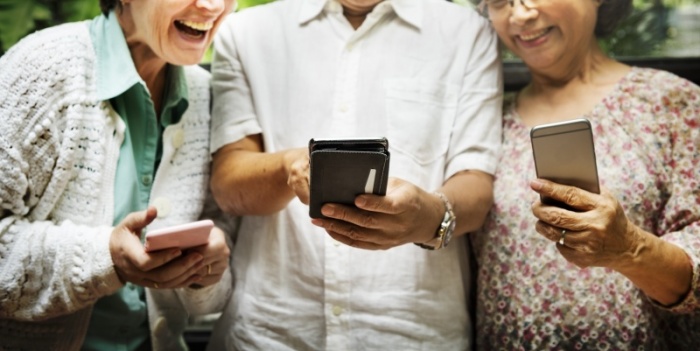 It's time to go mobile! Mobile banking offers many advantages such as easy access to your account while being safe and secure! Access your account anywhere by downloading the Knoxville TVA Employees Credit Union mobile app from the app store! Mobile banking is more than just checking your balance! Here's everything you need to know from A to Z:
Accounts! View balances and transaction history of all your accounts!
Be in complete control of your funds with 24/7 access through mobile banking!
Cashback offers are available through online banking and the mobile app! Make sure to click the offers you want to activate!
Deposit a check anytime by taking a photo of the front and back, then submitting it in the app!
Estatements can be viewed anytime after signing up for them via online banking! Find them under "Additional Services."
Figure out potential car payments by accessing the car payment calculator with the Credit Union mobile app. Just click "Estimate a car payment" on the welcome page!
Get the most up-to-date account information by logging into the mobile app.
Help is available under "settings" to give you information about account verification and multiple mobile devices.
Invest in yourself by learning the features of mobile banking has to offer such as Send Money, mobile check deposit and more!
Jump start the loan process by applying for a loan on your mobile device! Just click "Apply for a loan" on the welcome page!
Know that using the mobile app is safe and secure!
Locate branch and ATM locations near you!
Mobile banking can be used for many of the same tasks you would complete at a branch or through online banking.
Never worry about missing payments! Make your loan payment with the mobile app and keep track of due dates.
On the app's welcome page, you will find the current promotions, important messages, specials and more!
Pay monthly bills with bill pay! You don't need to mail checks or jump from website to website to pay bills anymore. Use the Credit Union's free bill pay service online or in the mobile app 24/7/365.
Quickly access your account by setting up a PIN or fingerprint to login to the mobile app.
Rarely have time to go to a branch? No matter how busy your life is, stay on top of your finances with a few taps on your phone!
Send money to anyone with a bank account by using Send Money in the Credit Union app! The recipient doesn't even have to be a Member, they can have an account at any financial institution!
Transfer funds at any time between your accounts.
Use the ATM Locator to find surcharge-free ATMs near you! There are 55,000+ in the US, Canada, United Kingdom, Mexico, Australia and Puerto Rico throughout local and international networks.
View transaction history to stay up-to-date on your finances.
We try to make your busy life more convenient with the mobile app with features like send money, bill pay and live chat!
eXtra money can be saved using the mobile app. Keep track of spending habits know your available balance anytime.
You can contact us by going to the about us section in the mobile app!
Zero worries about your current balance!