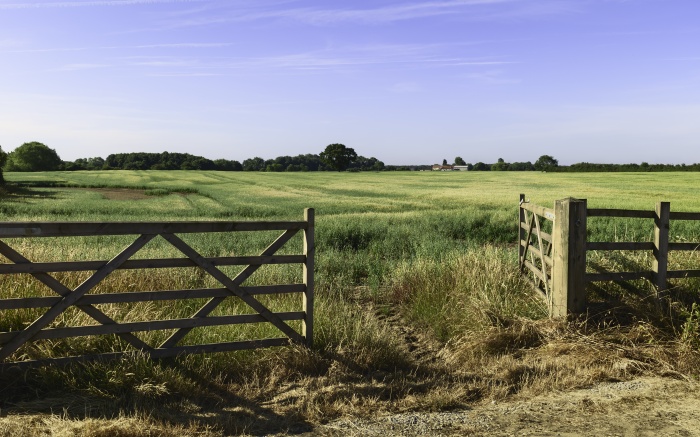 So, you've decided to join the Home Ownership Club! Congrats! After deciding you're ready to buy a home, it's time to consider your home loan options. Getting a mortgage can feel overwhelming, but we're here to break down the home loan process into five easy steps!
The 5 Steps Your Home Loan Application Will Go Through
Pre-Approval

Contact a home loan officer or mortgage lender to get pre-approved to buy.
This usually starts with an in-person or online application.
Getting pre-approved can help you know exactly how much home you can afford, can shorten the length of closing, and makes you a more attractive buyer. Which makes it definitely worth pursuing!

Finalize Loan Application

Once you've found your dream home, you can submit your offer! (Whoo-hoo!)
Then finalize your loan application. If you've been pre-approved, this doesn't take too long. Most of the time, it's just a quick document update.

Process Loan

Now you can sit back and let your home loan officer take over! From here, your home loan officer will assign a processor to package your file and monitor its progress.

Underwriting

This is usually the longest stage.
Underwriting is when your home loan goes through a verification process to make sure it fits all the requirements for the type of home loan you've applied for.
This is the stage that ultimately determines whether or not your loan will be approved.

Close

CONGRATS! You've made it to the finish line! At your closing, an attorney will finalize the paperwork and you'll sign to become an official homeowner!
So Where Do You Start?
It's best to figure out who you want to partner with on your home buying journey upfront! (It saves you from extra paperwork later.) Although, there is always the option to change which financial institution you want to use during the process. And just because one mortgage lender says no, doesn't mean they all will. Keep looking until you find the right fit for you.
But in the meantime, you may want to start pulling together some documentation that you'll need for the home loan process. Most institutions require:
Two forms of ID (at least one usually must be a photo ID)
Two-year work history
Most current pay stub (last 30 days)
W-2s and tax returns from the last two years
Bank statement from the last two months
Sales contract (purchase loans)
Two-year address history
Property tax amount and homeowner's association dues
Homeowner insurance company name and phone number
We know the house-hunting process is a big undertaking, but it shouldn't feel scary! We want to give you the tools so you can confidently approach a home loan officer and know you already have what you need to be successful.
Let Us Help You Get Started!
For more information about our home loan options or to get in touch with a home loan officer, give our Real Estate Lending team a call at (865) 544-5409. We're staffed by local, approachable advisors who will work to find the best home loan solution for you. Or you can also visit us at tvacreditunion.com/homeloans to start an online application if you're ready to take the next step in your home buying process!