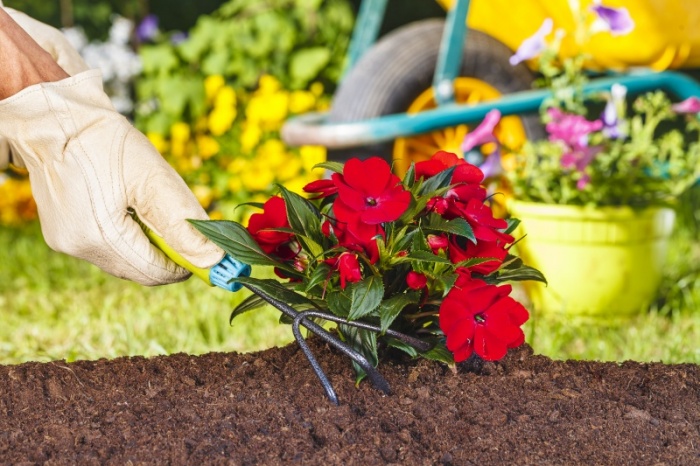 Summer months bring warm weather, swimming and vacations! Summer also brings added ways to make a little extra money! With some hard work, a can-do attitude and an entrepreneurial spirit, you can earn cash for fun summer activities or increased savings!
Lawn Care
Mowing a neighbor's yard or helping them with a flower bed is a great way to earn extra cash while enjoying the summer sunshine. With some basic lawn care tools and access to a lawn mower, you can start earning. The more you earn, the more you can save for a fun summer and bright financial future!
Summer Counselor
Hanging with kids and enjoying the outdoors can be fun! Working as a camp counselor allows you to learn leadership skills while increasing your savings. Not only do you spend your day playing while working, but you get the opportunity to help others learn and grow! Being a counselor is a great summer saving job!
Housekeeping
Everyone has a busy life, making it difficult to stay ahead of monthly chores. People and small businesses often seek out summer help to keep their homes and office complexes clean. Jobs like this normally come with flexible hours and a good paycheck! This may be the summer job you're looking for!
Babysitting
Summertime means no school for many kids, leaving parents in need of babysitting services! Find two or three families who would need child care during the day and offer to babysit! Check for CPR and safe sitter care training with the local Red Cross to give you and parents confidence. Babysitting is a common summer job! Not only do you spend time with kids daily, but you can earn good money while doing it!
Car Detailing
Who doesn't love a clean car? Many people love the convenience of having their car detailed. Find local office's and ask if people would like to pay to have their car detailed while never leaving the office.
A Penny for your Thoughts
Put your writing skills to work! Find opportunities to sell short stories, articles and essays to magazines, newspapers and websites. Consider writing a blog for a company for extra cash.
While working your summer job, track your earnings and manage your finances! With mobile check deposit, you can deposit checks into your account by taking a photo of it! This makes cashing in your summer earnings even easier! No need to visit a branch, just snap a photo and get right back to summer fun! Download the Knoxville TVA Employees Credit Union mobile app to view balances, track spending, and deposit checks.