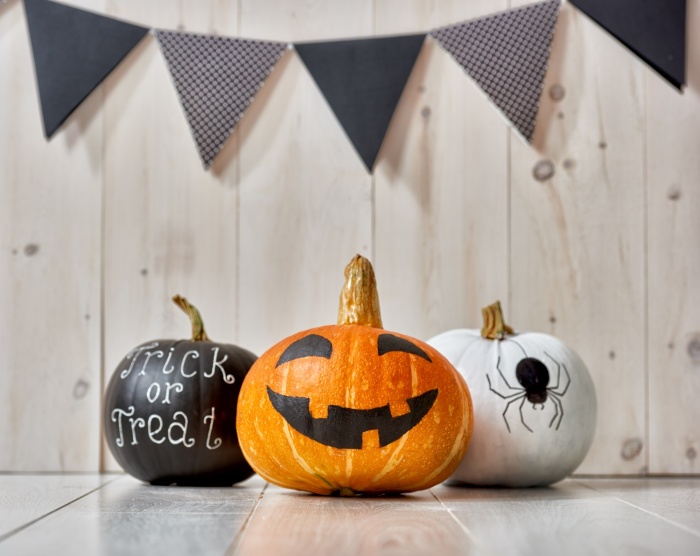 Are you ready for Halloween? Children love to collect as much candy as possible, while dressing up as their favorite TV show or movie character. For adults, it is all about finding fun activities and events for the entire family to enjoy. It can sometimes be difficult to plan these events around your busy schedules. To make it easier on you, Knoxville TVA Employees Credit Union is providing some tremendous Halloween event options for your family and friends to enjoy. The events are either low cost or free and many have multiple dates and times to attend.
Credit Union Sponsored Events
The Credit Union loves to partake in many festive events, and this year is no different. Below is a list of events the Credit Union is participating in that are sure to keep your Halloween festivities fun and exciting for the whole family.
Boo! at the Zoo is Knoxville's largest Halloween event featuring 12 nights of safe and not-too-scary Halloween fun at the Knoxville Zoo. It's a family event that features trick-or-treating, as well as the BOO! Trail, where trick-or-treaters can fill their bag full of candy as they make their way through the zoo. Your family can enjoy Boo! at the Zoo every night from 5:30 PM to 8:00 PM through October 28.
The Turkey Creek branch is partnering with The Pinnacle at Turkey Creek to host a Pumpkin Fest on October 28 from 4:00 PM to 7:00 PM. There will be costume contests, magic shows, trick-or-treating, crafts and more!
The Halls branch is participating in a trunk-or-treat at the Strike and Spare Bowling Alley in Fountain City on Tuesday, October 24 from 4:00 PM to 8:00 PM. This is a great event for families and kids to load up on goodies.
Other Local Events
Maple Lane Farms in Greenback has a Haunted Corn Maze for those looking for a spooky challenge and a Pumpkin Patch for the kids to enjoy. It is open from now until October 31. It is $10 for ages 12 and older and $8 for ages 5 to 11. Anyone age four or younger is free.
Autism Site Knoxville is hosting a Halloween Party for kids age 10 and up on October 27 from 7:30 PM to 9:30 PM. Wear your best costume and bring a spooky snack or candy to share! ASK is a great organization, and this will be a fun and exciting Halloween event for all kids to enjoy!
Kids of all ages can enjoy the Trick or Treat in The Cave event at Cherokee Caverns beginning Friday, October 27 from 5:00 PM to 8:00 PM. The event will also be held October 28 and 29 from 3:00 PM to 8:00 PM. The event costs $8 per person ages 4 and up. You can bring the kids and trick or treat along the cave trail!
Halloween is a fun and entertaining time of year. Taking your kids trick-or-treating in the neighborhood is a blast, but if you're looking to step your Halloween game up a notch or two, these events will definitely do the trick. From trunk-or-treats to corn mazes, you are sure to find an activity everyone will love. Now, all you have to do is decide which events you are going to attend. Have a safe and fun Halloween spent with family and friends!